July 17, 2021
Posted by:

Akshay Sharma

Category:

Web Hosting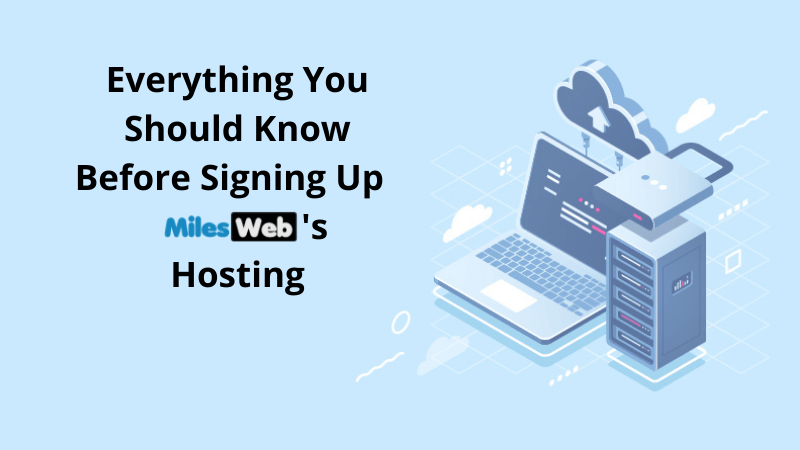 The essential factor of building a solid online presence is getting your website on the online platform.
When you want to get your website on the online platform, you need a web hosting service provider to offer you with necessary technologies and servers that will help your site in running online.
Web hosting is renting space on the server to store all your necessary website files.
If you want to host your website, MilesWeb's hosting is a good option that is worth considering.
They offer a reliable and user-friendly experience that is super-fast. So, if you are opting MilesWeb's hosting, here is what you should know before signing up for their web hosting.
Know About MilesWeb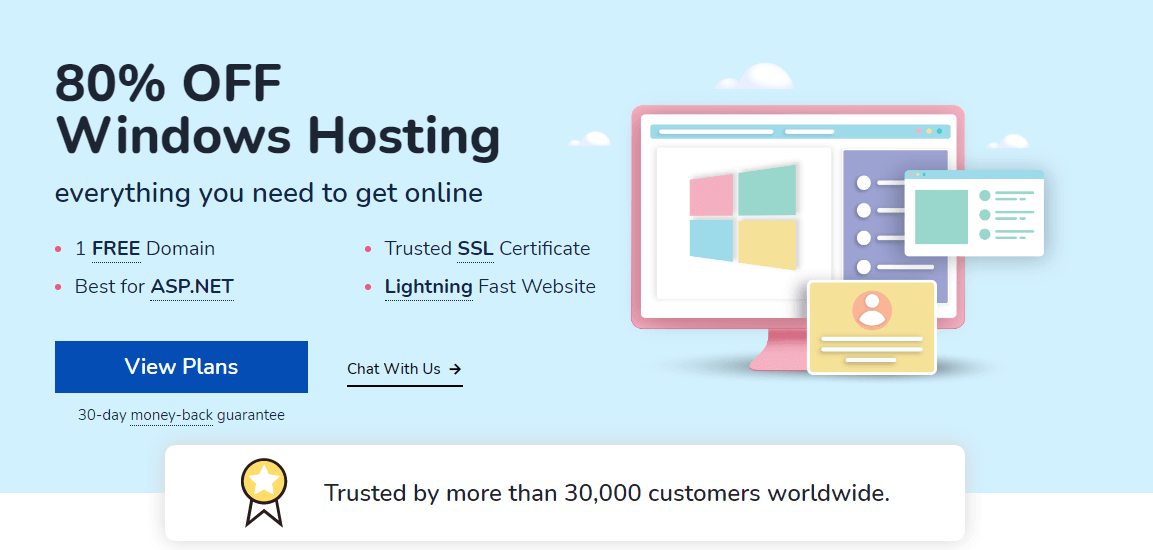 MilesWeb is a leading web hosting company from India. It was founded in the year 2012. MilesWeb offers best and cheap web hosting services to customers across the globe.
MilesWeb aims at building and enhancing the online presence of the customers. Their focus lies in delivering A1 web hosting solutions at an affordable prices.
MilesWeb has its data centers located all around the globe. Also, they offer cutting-edge caching technology to optimize the page loading time.
MilesWeb offer shared hosting for entry-level websites. Reseller hosting for those people who want to start their own web hosting business. Dedicated server hosting that gives high performance, security, control and more. Managed VPS hosting for those looking to host their high-traffic website.
Also, MilesWeb offers domain registration services at economical prices.
What Services do MilesWeb Offer?
As far as hosting choices are concerned, MilesWeb is thebest.
MilesWeb has a broad range of web hosting services for different sizes of business ventures.
MilesWeb's hosting services include the following:
Shared hosting
WordPress hosting
VPS hosting
Reseller hosting
Cloud hosting
Dedicated server hosting
Here are each of the hosting services in brief.
Shared Hosting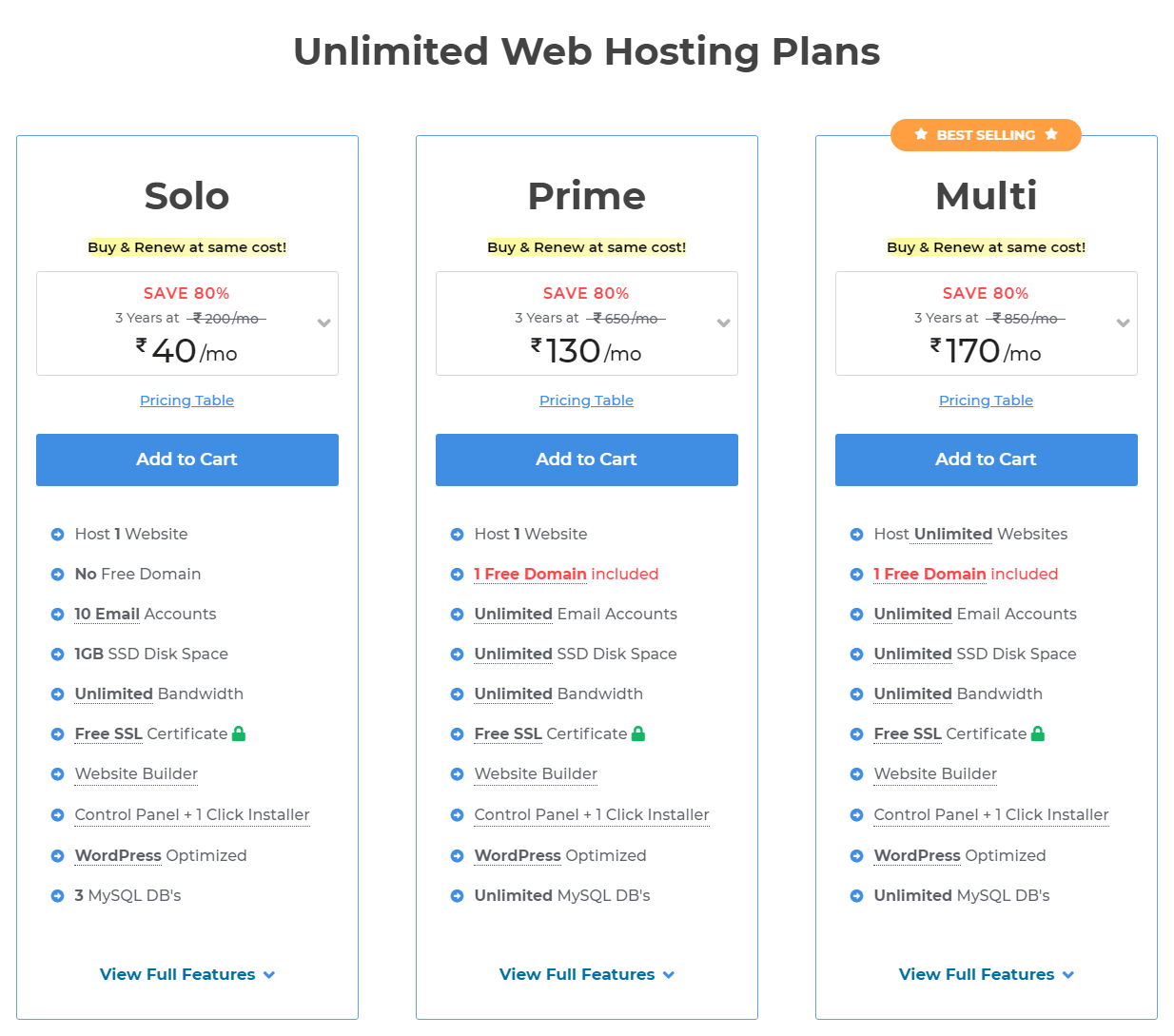 MilesWeb offers beginner-friendly shared hosting at the cheapest cost.
If you are starting the grounds. Shared hosting is 99% an easy-going option. You frequently come across the word unlimited hosting with the shared hosting plans.
MilesWeb offers shared hosting for Linux and Windows OS.
There are three plans you get, Solo, Prime and Multi. You can choose the plans according to your budget and requirements.
Cloud Hosting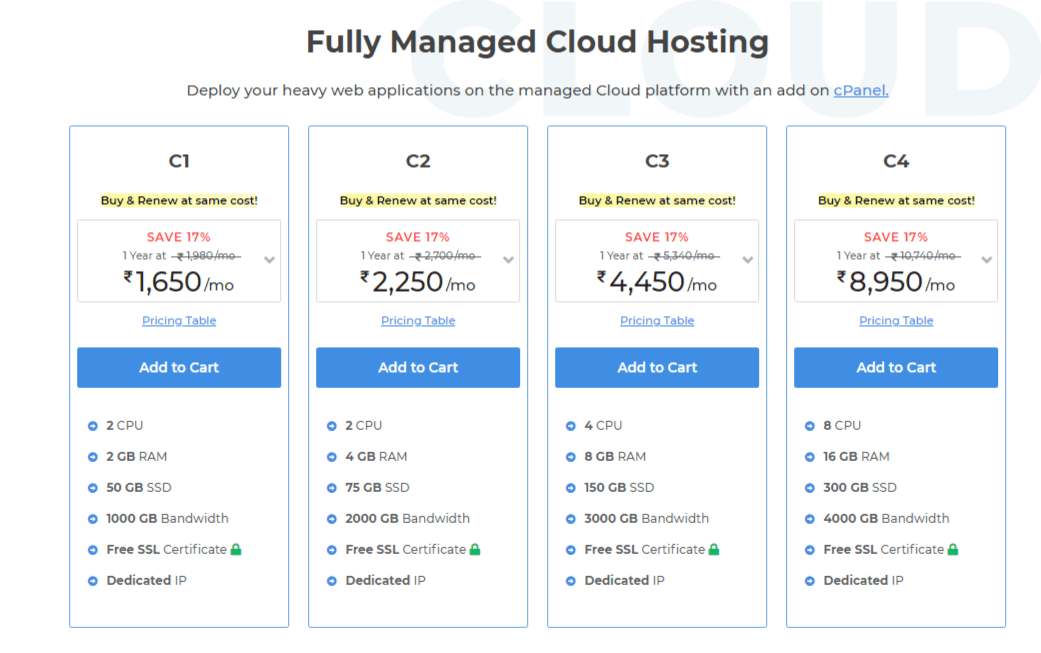 Cloud hosting is more powerful than shared hosting.
MilesWeb offers fully managed cloud hosting. You get full support from their certification in all cloud computing technologies. You can deploy your heavy web application on a managed cloud platform with add-on cPanel. MilesWeb has four plans for cloud hosting C1, C2, C3 and C4. The basic plan of cloud hosting starts at the price of Rs. 1650 per month.
WordPress Hosting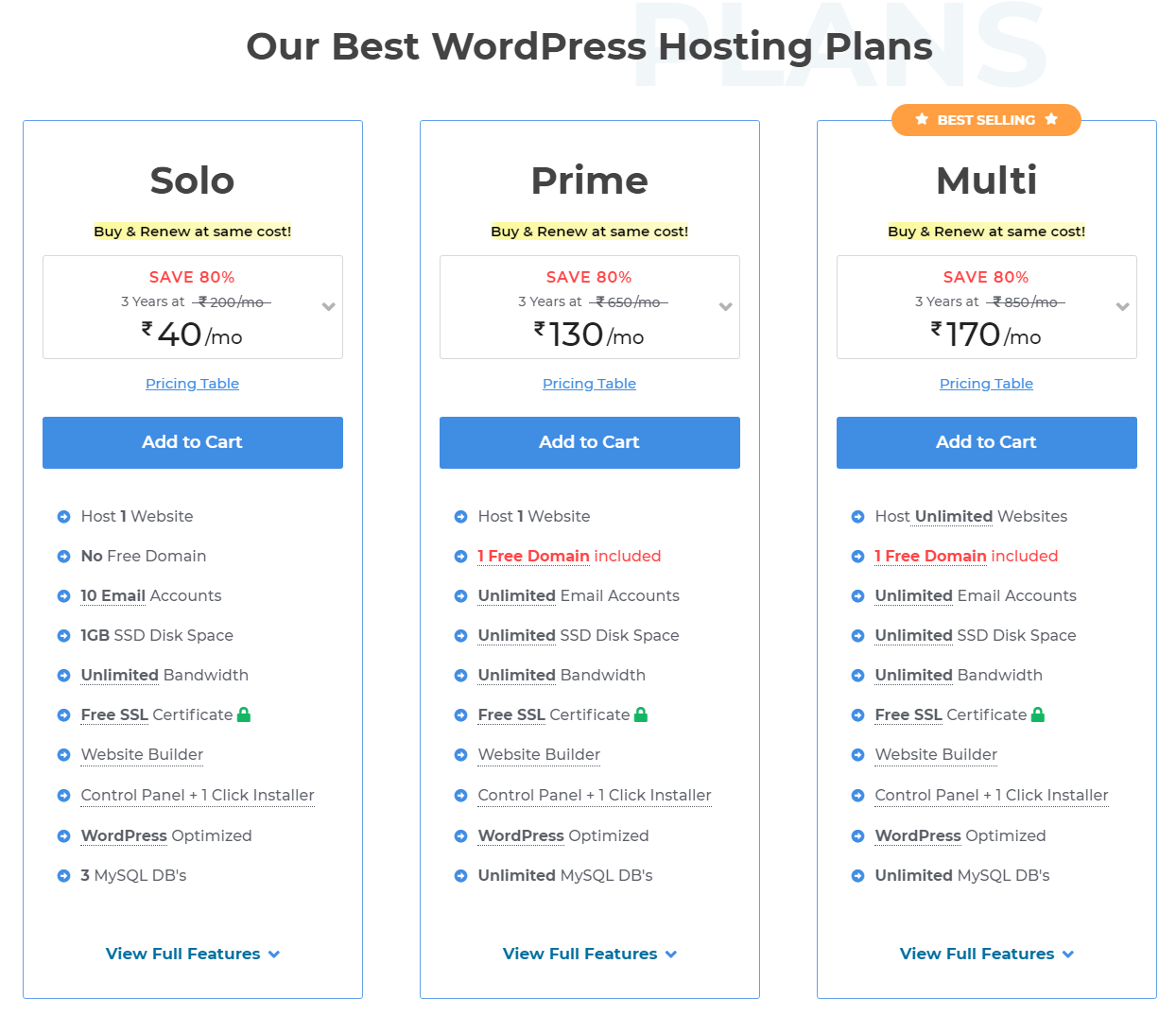 If you want to host your WordPress site, WordPress hosting can be the appropriate option. With MilesWeb, you get fully managed hosting, wherein you don't have to worry about the server management tasks. It gives the finest performance.
MilesWeb provides pre-configured WordPress, wherein you can directly log in to the admin dashboard and start working on your website.
There are three plans for WordPress hosting. Solo, Prime and Multi. You get all the WordPress-specific and exclusive features with the WordPress hosting plans.
VPS Hosting 
MilesWeb offer VPS hosting for your high-traffic, growing site.
In VPS hosting, a single physical server is divided into multiple servers. Each server has its share of dedicated resources like CPU, memory and disk space.
MilesWeb has several tiered plans for VPS hosting. It is the best option for your hosting your outgrown shared hosting site.
Features You Get with MilesWeb's Hosting 
Uptime Guarantee
An uptime guarantee is vital for the success of your website. If your website is down for a few seconds, there are chances that you lose potential customers. MilesWeb offers you an uptime guarantee of 99.95% to keep your site live on the internet 24*7.
30-Day Money-Back Guarantee
With MilesWeb's web hosting services, you can ask for a refund. It is the best feature that you get with MilesWeb's hosting.
Customer Support
Customer support is a crucial factor to look into before signing up for the web hosting service. MilesWeb offers the best customer support through email, live chat. The team is highly skilled and knowledgeable and ready to assist you with any of your issues. The support is in local languages, English, Hindi and Marathi 24*7.
Free Domain for One Year 
MilesWeb offers a free domain with the Prime and Multi plan of web hosting. The renewal charges get applied from the second year of the purchase of the web hosting plan.
SSL Certificate
To ensure safe and secure connection between you and your website visitors, MilesWeb offers a free SSL certificate with the web hosting plan. You get a free Let's Encrypt SSL certificate.
 User-Friendly Control Panel 
MilesWeb offers a control panel through which you can manage the web hosting account. The Control panel makes it easy to manage all the emails, databases and domains. You don't need to have any prior experience in the domain and email management.
Website Builder Tools
For beginners, it is not easy to build up a website. MilesWeb offers a free website builder tool that allows you to build a website by choosing the templates from the 700+ templates available and your website is ready within a minute.
1-Click Installer
With MilesWeb, you get 1-click installers that let you install popular CMS like WordPress, Joomla and Magento with one click.
 Data Center Choice
MilesWeb has its data centers in the USA, UK, Canada, Australia, India and Singapore. You can choose the data center according to your targeted audience.
Free Site Migrations
If you want to switch your site to MilesWeb's server, they offer free website migration. All you need to do is get back to their support team. They will help you for transferring all your files to MilesWeb's server without any difficulty.
Conclusion
Thus here is everything you need to know before signing up for MilesWeb's hosting service. They offer best-in-class web hosting services at affordable costs.